The .300 Win Mag, also known as the .300 Winchester Magnum, refers to a famous caliber cartridge. It is more popular among target shooters who are interested in big game hunting. However, pairing it with the best scope for a .300 Win Mag is essential in hunting animals, like deer, successfully. This combination also works as one of the best weapons for elk hunting, or for any other animal.
Being a high-powered cartridge, your .300 Win Mag can help you fire quickly with just a slight vertical dip. With that, you can instantly view it as a convenient solution if you want to shoot moving huge targets. Simply make sure that this cartridge is paired with the best and the most compatible scope.
Such can definitely boost your confidence when shooting. If you are looking for a reliable buying guide when shopping for a scope for the .300 Win Mag, then you have visited the best place. In this article, you can learn about our top eight picks for the best scopes to consider. Plus use our buying guide to learn about the most important features to consider.
Best Scope for .300 Win Mag Reviews of 2022
Vortex Optics Crossfire II 4-16×50mm Dead-hold BDC (MOA) Rifle Scope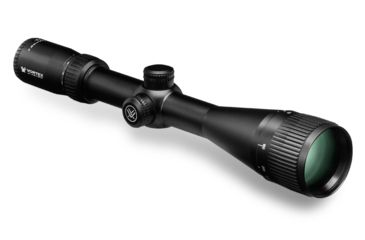 One great reason is that its hard and anodized single-piece tube uses the solid and dependable aircraft grade aluminum material. Such construction is both O-ring sealed and nitrogen purged, proving its waterproof, fog-proof, and weather-resistant nature.
With its amazing performance, this rifle scope is truly compatible with the needs of most shooters and hunters. It has a long eye relief, which makes it comfortable and dependable. Combined with a forgiving eye box, this eye relief can help you obtain a sight picture fast and promote quick target acquisition.
Additionally, this product takes pride in its fully multi-coated lens and fast-focus eyepiece, too. I discovered that this eyepiece helps in achieving maximum speed and ease when trying to focus the reticle. The built-in adjustable lens is also a strength, as it helps supply image focus while promoting easy parallax removal.
In addition, users will be content with the fully multi-coated and anti-reflective lens. These two features work to supply clear and bright pictures and views. You can also use it in various outdoor lighting conditions.  The overall build of this scope is sturdy and shockproof. Furthermore, it utilizes the dead-hold BDC reticle, which promotes ease when it comes to shooting and hunting at different ranges, no matter how hard it is to get an estimate for the holdover.
I found out that this model is slightly heavier when compared to other scopes.
Pros
Solid, sturdy, and shockproof build
Features multi-coated and anti-reflective lens
Ideal for shooting and hunting at different ranges, especially long-range ones
Guarantees a long and relaxing eye relief
Features weather-resistant properties
Cons
Heavier compared to other scopes
This is the best overall scope for the .300 Win Mag. Its dependability and reliability, as well as its incredible performance and functionality, is suitable for long-range hunters and shooters.
Nikon Buckmasters II 4-12x40mm Rifle Scope
Firstly, it provides users with great vision, even in situations with low light. Aside from carrying the trusted Nikon brand name, this scope also promotes more than enough functions and flexibility that appeal to most shooters, particularly deer hunters. It perfectly suits rifles that use .300 win mag cartridges.
What I find so impressive about this scope is its excellent and solid build quality that assures most users of it being shockproof, waterproof, and fog-proof. With this structure, every user will find it helpful in harsh weather conditions. It utilizes full multi-coated lenses that promote great light transmission and amazing protection.
The coating used in the lens permits a max of 98% available light transmission, making it possible to use the scope from dawn to dusk. The optical lens is also anti-reflective and capable of reducing the glare by more than 92%. Also, it uses a trajectory compensating system, which guarantees quick aiming points on various short distances.
The spring-loaded resettable turrets featured in this scope are also beneficial because you can reset them without the need for any tools. It is even possible to adjust the turrets with just your fingertips.
I am also happy with the BDC reticle utilized by this scope. Aside from its complete functionality, it does not depend too much on caliber, bullet weight, or barrel length.
This rifle scope lacks the necessary feature designed for parallax adjustment.
Pros
Budget friendly without compromising quality
Solid and durable build
Shock-proof and waterproof housing
Easy to operate and promotes quick aiming
Bright optical quality
Cons
Does not feature an adjustable parallax
Even with that noticeable flaw, the Nikon Buckmasters II still carries most of the makings and features needed for a high-performing scope for a .3oo Win Mag.
Athlon Optics Argos BTR 6-24x50mm Rifle Scope
This feature increases the possibility of using it in almost all shooting and hunting conditions. The rifle scope's reticle is also a big advantage, as it is made shrinks and expands based on your target. This makes it impossible for it to escape when zooming it in and out.
The rifle scope has a multi-coated lens, too. This is one of its strengths, as such type of lens guarantees a clear vision, especially if you use it as a night vision scope or in low-light situations. I also greatly appreciate this rifle scope's ability to transmit a lot of light and provide great color sensation and maximum brightness.
It is lightweight and short, promoting ease in operation and maneuverability. I also love its illumination because it is not too overpowering. It has a sturdy body and a world-class optics and body design, ensuring a long life. Another great feature is the parallax adjustment in this scope, which can be found in the side focus knob. Moreover, it boasts of its glass-etched reticle, capable of withstanding recoil.
The turret adjustment's internal range is quite small.
Pros
Can retain and use the reticle on a wide range of settings
Features a reticle, which has the ability to shrink and expand based on your target
Works as a night vision scope
Provides great color sensation and maximizes brightness
Sturdy body
Cons
Turret adjustment's internal range is small
As far as value for your money is concerned, you probably can't find another scope as great as this one. It is sturdily built using aircraft grade aluminum and carries with it most of the things you need, including high light transmission, excellent waterproofing integrity, and incredible recoil resistance.
Vortex Optics Viper PST Gen II 3-15×44mm SFP Rifle Scope
It has a high-quality reticle, which gives shooters the opportunity to enjoy detailed, functional, and instinctive hold points. It does so without causing any clutter on the scope's viewing ability. In fact, you will be able to enjoy a high-quality viewing experience.
I am also very impressed with the 10 levels of intensity. Such intensity levels also feature "off" positions that you can find in between each one of the settings. Another amazing thing about this .300 Win Mag tactical scope is its high level of color fidelity and resolution.
Such benefit is brought on by the built-in extra-low dispersion glass. With the fully XR multi-coated lens, this scope can showcase better light transmission. Additionally, the Amortek coatings utilized in this scope offer protection to the lenses against oil, dirt, and scratches. Thanks to the fiber optic rotation indicator, users can monitor the position of the turret easily. Users also find irresistible the laser-etched turrets and the built-in adjustable parallax. Furthermore, it has a sturdy matte finish with a low glare designed to help camouflage your position.
One disadvantage, though, is the noticeable stiffness of the capped turrets.
Pros
Unobstructed and unhindered viewing ability
Allows you to use up to 10 levels of intensity
Great light transmission
Can protect the lens from oil, dirt, and scratch
Camouflages your position with the sturdy matte finish with a low glare
Cons
Slightly stiff capped turrets
You can easily ignore its minor flaw, especially once you get accustomed to this rifle scope and discover its powerful benefits and features.
Redfield Revolution 3-9x40mm Riflescope
This riflescope actually gives you two choices for the reticle. There is the typical duplex reticle while the other is the Accu-Range reticle. Both of these reticles can really help shooters and hunters have a great experience in hitting their targets various distances. One amazing benefit of this riflescope is that it has a variable magnification power ranging from 3-9x.
It also takes pride in its highly flexible variable scope, which makes it useful for shooters who wish to use a common magnification range for a wide range of shooting conditions and distances. Another good thing that amazes me about this scope is its 40-mm objective lens, which is adequate for the magnification level it offers.
The objective lens diameter also promotes ease in using its more precise and stable low-mounting rings. It is nicely designed while also being lightweight without losing its quality. In fact, it does not look or feel cheap or flimsy. The lightness of this riflescope from Redfield also makes it more comfortable and convenient for you to shoot and hunt.
It has a generous eye relief, making it perfect for uphill hunting or in case you need to use a heavier and a more powerful recoil round. Furthermore, it has a well-positioned magnification ring, which also works in creating friction. This can provide you with a sure grip regardless of the sweat buildup in your hands.
However, no screws are available for the scope's turret dials, so you might need additional tools for zeroing.
Pros
Simple, compact, and streamlined design
Can hit targets at various distances
Highly flexible scope
Lightweight for a more comfortable shooting and hunting experience
Cons
Lacks screws for turret dials
The Redfield Revolution is a cost-effective riflescope, which is known to be easy to use, versatile, and simple so rest assured that it is a sound investment.
Vortex Optics Razor HD Gen II 4.5-27×56mm FFP Rifle Scope
I am 100% satisfied with its overall design because it promotes impressive dialing precision when used for long-range shots, no matter how extreme the weather or the environment is. Because of its deadly accuracy and numerous functional features, this scope is compatible with tactical rifles.
It is ideal for advanced tactical operations and precision setting, and it makes use of a glass-etched MRAD illuminated reticle. This EBR-2C MRAD reticle features up to 11 illumination intensities while guaranteeing the consistent accuracy of the sub-tensions.
Additionally, this rifle scope features the L-TEC turret system. This system has a built-in locking mechanism, which avoids accidentally making adjustments on the elevation. Because of the featured visual rotation indicator, shooters will also have an easier time monitoring the turret's revolutions.
The 6x zoom range included in this scope is also an advantage, as it makes the magnification power more versatile. In addition, there is a fast-focus eyepiece, which you can use to make adjustments into the reticle to gain a sharp image. It also utilizes a fully multi-coated lens combined with an anti-reflective coating. This combination further enhances the transmission of light, thereby promoting optimum brightness.
This rifle scope has a heavy and bulky feel.
Pros
Highly impressive dialing precision for long-range shots
Promotes a high level of accuracy
Ideal for tactical operations and precision setting
Lessens the risk of accidentally adjusting the elevation
Cons
Slightly heavy and bulky feel
Despite its weight, the Vortex Optics Razor HD Gen II showcases its amazing clarity and quality.  This product always proves its performance no matter what kind of shooting and hunting situation.
NightForce SHV 5-20x56mm Rifle Scope
I specifically love the exceptional precision and extended range that this scope offers. Combined with its good price and great magnification power, you will hit your target regardless of what your chosen shooting distance is. It also has a huge objective lens, which guarantees enhanced clarity of images.
It does so by offering great color contrast and clarity, as well as incredible crispness, regardless of the level of magnification you use. Another remarkable advantage I love is its durable and tough construction, which increases your possibility of utilizing this rifle scope in the harshest situations and conditions.
It is also possible for you to use it in big game hunting, even when it is too dark. It has a standard zero setting, which allows you to enjoy a quick return to zero after doing several adjustments on elevation.
The reliability of this scope is fantastic. It is reliable enough to use in whatever field and weather condition. Furthermore, it gives clear precision views of your specific target, regardless of how far or close it is.
This riflescope is more costly than other .300 Win Mag scopes.
Pros
Military-grade and high-quality scope
Promotes exceptional precision and extended range
Promotes better clarity of images, thanks to its huge objective lens
Durable and tough construction, letting you use it in the toughest conditions
Ideal for long-range hunting
Cons
More expensive than other scopes
Overall, the NightForce SHV is the most reliable scope for distant and close hunting due to its exceptional reticle, adjustment capability, and ZeroSet feature.
Leupold VX-1 3-9x40mm Compact Rifle Scope
Its power magnification range of 3-9x and its 40-mm objective lens makes it ideal for things like big game hunting. With the aid of its zoom ratio system of 3:1, you can expect it to work in all situations. This zoom ratio is highly versatile, allowing you to make adjustments on the field of vision easily because it just involves turning the built-in power selector.
It works effectively in handling recoil that rifles utilizing the .300 Win Mag cartridges generate easily. I can also easily distinguish it from the rest of the scopes offered at similar prices because of its great zeroing ability. It promotes accurate and predictable alterations that will surely give you more than enough guidance in each adjustment you wish to make to your shot's impact points.
Appearing in matte black, this compact rifle scope also boasts of its top-notch and amazing visual clarity made possible by its multi-coated four-lens system. With this lens, you will constantly get bright sights and perfect contrast, even during those situations with low light. This also makes it a great night vision scope for .300 Win Mag.
This scope does not suit short-range shots because it has a set focus of being parallax-free when the range is at 15o yards.
Pros
Highly waterproof and fog-proof
Versatile zoom ratio system
Boasts of an amazing visual clarity
Great zeroing ability guaranteed
Works even in situations that have low lights
Cons
Not that suitable for short-range shots
With its reasonable cost, this Leupold riflescope surely makes for a versatile and high-performing investment for hunters like you. Although it is not suitable for short-range shots, its other features make it a great investment that will last you many years.
What Makes a Great .300 Win Mag Scope?
The .300 Winchester Magnum is one of the most popular .300 magnum rounds today. It is the ammunition of choice of many hunters, certain army units, and law enforcement officers. It has an almost perfect balance of power and accuracy for such a light round.
The rifles that can chamber .300 Win Mag cartridges include the Remington 783 Sendero SF II Bolt-Action Rifle, Weatherby Mark V Ultra Light, and the Winchester XPR Model 70 Sporter Bolt Action Rifle, among many others. However, what is the most surprising is that it can also be chambered by certain models of semi-automatic rifles.
The .300 Win Mag can fire accurately up to 250 yards. From this distance, the bullet will hit no more than 1.5 inches above and 3 inches below the line of sight. This means that you can use a scope that is meant for medium-range targets. Something with a magnification range of 3-9x or 2.5-10x is ideal.
At these distances, you can still set the scope in such a way that it holds zero so that the bullet will hit close to the center of the crosshairs. The best .300 Win Mag scope will actually depend on what you will be using the rifle for. If you will be hunting then you will definitely want a hunting scope that can help you get a clear sight picture and allow you to get a kill shot every time you pull the trigger.
Some people will tell you that there is no need to put a scope on a .300 Win Mag rifle but then again, it will not hurt the performance if you did. In fact, you can benefit greatly by installing the best scope for 300 win mag on your rifle.
Factors to Consider When Buying a Scope for .300 Win Mag
During your purchase process, ensure that you spend time focusing on these factors:
Magnification
One of the most important aspects of a rifle scope is the magnification. This is the range by which the scope can multiply what the naked eye of the shooter can see. To determine the power magnification of a scope, you need to look at the model name.
For instance, if you see the numbers 3-9x32mm, it means that the scope has a 32mm wide objective lens and can magnify targets by 3x up to 9x zoom. This means that this is a variable zoom scope. On the other hand, a 4x32mm scope has a fixed magnification of 4x.
Magnification is almost entirely preferential. If you want to shoot at moving targets from under 100 yards, a scope with a magnification of 3-9x will do just fine. This is also the preferred zoom ratio for .300 Winchester Mag rifles as this kind of round only has an effective firing range of 100 yards.
Objective lens size
On a scope, the objective lens is the one that is closest to the barrel of the rifle. This lens lets light into the scope, making the sight image brighter and clearer. The larger the objective lens, the more light it transmits. However, it also makes the scope heavier.
If you will be spending most of your time shooting in the shooting range than outdoors then having a scope with a huge objective lens will be the best choice for you. On the other hand, a large objective lens will only be a hindrance when you are out hunting because carrying around a rifle with a huge and heavy scope will be counterproductive to your hunt.
Weight
You need to think about where you will be using your rifle the most. If you will be mostly plinking in your local range and you will be using sandbags or a bipod to hold your rifle steady, weight will not be much of an issue so get the rifle scopes with larger objective lenses if you fancy.
However, if you will be using your rifle more on hunting, then you need to get a lightweight scope, because stalking your prey with a top-heavy rifle can be very difficult.
Elevation and windage adjustment
The windage and elevation turrets are used to adjust the scope's reticle pattern in relation to where the bullet hit the target so you can accurately set your sights to hit. This means that the bullet will hit relatively nearer to the center of the reticle the next time you shoot.
Lens coating
When you look into the scope, you just want to see a bright image but without any glare that can hurt your eyes and make aiming properly near impossible. Optical coatings aim to reduce the amount of light reflected by the objective lens but at the same time allow it to transmit a lot of light.
There are four primary types of lens coating available. The first one uses coated lenses characterized by either the objective or the ocular lens that features a single layer of anti-reflective film. Another type is the fully coated lens. Here, both the objective and the ocular lenses have a single layer of anti-reflective film.
There is also the multi-coated lenses with either the objective or the ocular lens having multiple coats of anti-reflective film. Lastly, you can choose the fully multi-coated lens with both the objective and the ocular lenses having multiple coats of anti-reflective film.
Reticle
The reticle, also called the crosshair, is the part of rifle scope that the shooter will use to gauge where the bullet will hit. Looking through the rifle scope and using reticles is the same as using the iron sights but with more accuracy. There is really no "best" reticle. Some people might like the generic crosshairs. Some might want the one with the BDC reticle or otherwise known as the bullet drop compensator and windage chart while others prefer just having a red dot.
Focal plane
There are two types of focal planes in rifle scopes: the first focal plane or the second focal plane. In the second focal plane, the reticle is found on the end of the erector tube, which is the part nearest to the ocular lens. In this configuration, the reticle will seem to get larger regardless of the magnification of the image.
When the reticle is on the first focal plane, it will remain the same six when you zoom in into the target. In this configuration, the reticle is in front to the erector tube. This means that the reticle will not change size regardless of the magnification level you set the sight to.
Tube Size
If this is the first time you will be buying a rifle scope, you need to learn about the tube size, mainly because you will need this information to ensure that you purchase the right mounting rings for your brand new scope.
There are generally two sizes of tubes: the 30mm tube diameter and the 1 inch. There are really no benefits that one has over the other. A larger tube does not mean that it lets more light in.
The real reason for tube size is that you do not want to get stuck with a 30mm scope and scope rings that are 1 inch in diameter. If you live in the United States, most rifle scopes are built using one-inch tubes. In Europe, the optics are usually 30mm.
Frequently Asked Questions
What size scope can you put on a .300 Win Mag?
You can use both the 30mm and the 1-inch diameter tubes. However, you need to use the appropriate mounting rings. If you will be using the scope on a hunting rifle, then you can use one that has a big enough objective lens to let in enough ambient light from the surroundings.
Truthfully, you can put whatever size of rifle scope you want on your .300 Win Mag rifle. As long as the objective bell does not touch any part of the rifle and does not interfere with the bullet ejector and the bolt action, then you are free to use any size of scope that you want.
What kind of scope can you put on a .300 Win Mag?
There is no right or wrong choice of rifle scope for the .300 win mag, as long as you can use the rifle properly. You should choose the right rifle scope depending on how you will be using the rifle.
For instance, if you will be using the .300 win mag for hunting small and medium-sized game, choose a rifle scope that is shockproof, waterproof, and fog-proof. You will spend a long time out in the cold forests stalking your prey. When you do spot your target, it would be nice to not have to wipe off the fog that built up on the lenses of your rifle when taking aim.
You could also use a long-range scope on your .300 win mag rifle, but it is much better to stick to medium-range scopes. The .300 win mag ammo is only accurate up to 200 yards, with the bullets hitting a couple of inches above or below the line of sight.
If you go beyond that distance, the bullet will hit more than 5 feet below your line of sight, which means you will have to compensate quite a lot for bullet drop.
How to sight in a scope on a .300 Win Mag?
Install the scope properly
You need to make sure that your scope bases fit your rifle properly, and that your scope also fits the scope mounts properly. If this is your first time using a scope, it is best that you buy a one-piece scope base and mount, instead of getting a two-piece mount and scope rings setup.
Adjust your eye relief
You need to adjust the eye relief (the distance between the end of the scope and your eye) properly so you can avoid really serious injuries from your recoiling rifle. The .300 win mag has quite a kick, so you should get a scope that has an appropriate eye relief.
If you do not set the eye relief properly, the recoil from the .300 win mag will kick the rifle backwards, and the eyepiece will hit your eye. This can cause all sorts of injuries, like a shattered eye socket, or even blindness.
Level your rifle
To properly sight your scope, you need to place your rifle on a stable base for a secure range shooting position. It is nearly impossible to sight a scope while holding your rifle on your shoulder and standing up. You can either position your rifle on a shooting bench, or you can use a bipod.
Align the crosshairs
You need to align the reticle of your scope before you start zeroing it in because if it isn't properly aligned (called a canted reticle), your shots will start missing either to the left or the right of the center of the reticle.
Set up your minute of angle
Most quality scopes allow reticle adjustments of ¼ MOA (minute of angle) increments, which means that ¼" movement per click when zeroing in at a distance of 100 yards. Most rifle users use either 1/8 or ¼ MOA clicks when sighting their .300 Win Mag scopes.
Test fire in three-shot groups
Fire three-shot groups and take note of where they land. The most common way to sight in is slightly high at 100 yards, and then dead center at 200 yards. However, you can choose to sight your scope whichever way you prefer.
It is best that you are very familiar with your MOA so that you can adjust quickly for different distances. Keep tweaking your sight until you find that sweet spot that you can use for all distances.
What is the best scope rings for the .300 Win Mag?
The best scope ring is the one that can hold your scope firmly and securely. It should be something that will stay put in its base while also having the ability to effectively hold zero after every shot.
Conclusion
Even though you will not be able to hit targets from 700 yards reliably using the .300 win mag, you can still expect it to be very accurate from 200 to 250 yards. If you want to increase its accuracy and the speed of target acquisition, you will surely do well if you add the best scope for 300 Win Mag to your rifle.
Post ID: 84BBgWVQ4
Category ID: lMb9k43
The responses below are not provided, commissioned, reviewed, approved, or otherwise endorsed by any financial entity or advertiser. It is not the advertiser's responsibility to ensure all posts and/or questions are answered.